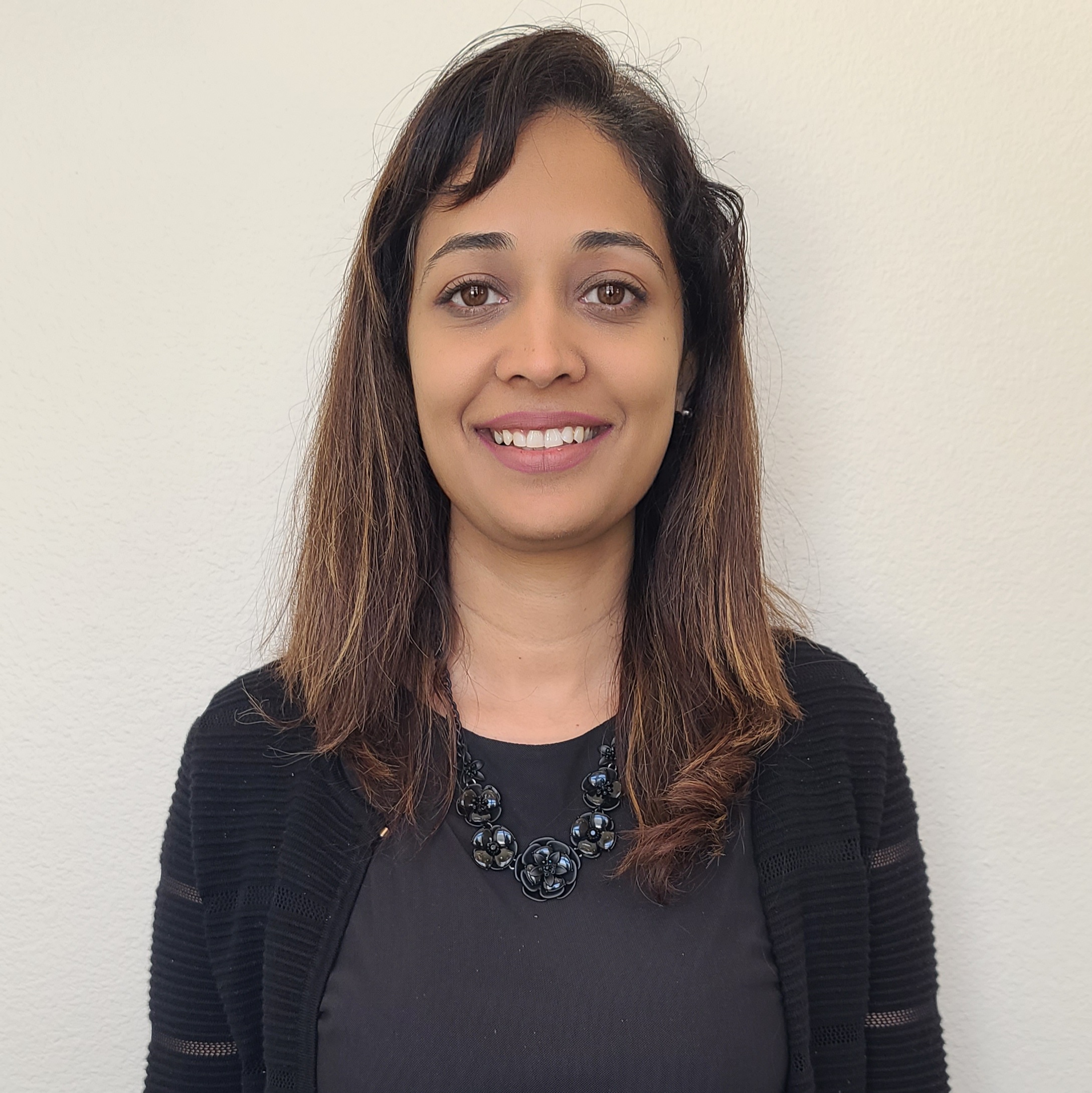 Co-Owner, Doctor of Physical Therapy
Niti has her doctorate of Physical Therapy and is the Co- Owner of Sure Cure Therapy & Wellness with her husband Doctor Sanket Vyas. She was the former Program Manager at Sunrise Assisted Living and has been working as a Physical Therapist since 2006. Niti is the mother of two little girls and loves art, yoga, reading, and to travel. Niti can quote all of her favorite songs and films so do not even try to compete at Bollywood Trivia Night! Doctor Nirzari goes by Niti, pronounced NeeTee.
Ask her where you can find a Steal of a Deal around town, Niti is our resident deal hunter and has all of the best tips.
Qualifications: Doctorate of Physical Therapy
Lives in: Carrollton, TX
Born in: Ahmedabad, India
Favorite
TV Show: Jane the Virgin, White Collar, Friends. Anything 🕵️ and 🎭
Film: Chupke Chupke, Main pyar Miya, DDLJ
Singer/Group: A R Rehman
Book: Atomic Habits, 1 Page Marketing
Hobbies: Traveling, Reading, Oil Painting
Place: Take me to the water, lake beach she does not care!
Restaurant: Any Lakeside restaurant with an outdoor patio and a nice view 🏞️
Food: Paavbhaji, Indo Chinese noodles, Eggplant permigiana, Dry Gobi manchurian
Vacation Spot: Yet to see it! So many to explore
Rebekka Kemp
Front Desk Manager
Rebekka started her career in a home health setting as a scheduler. She learned numerous systems and guidelines over the past 10 years. She is the mother of 2, a daughter 14, and a son 10. She also has a 2 year old dog named Snoopy. She's an avid foodie, loves to travel, and binge watch shows/movies. Feel free to tell her your favorite show or movie? She's either seen it or will binge watch it soon. She will answer to Rebekka or Bekka, so pick whichever is more comfortable for you!  
Ask her anything, she's Queen of Random Facts!
Qualifications: over 10 Years scheduling & customer service experience
Lives in: Roanoke, TX
Born in: Dallas, TX
Favorite
TV Show: Stranger Things, Nailed It!, Making the Cut & Shark Tank
Film: Talladega Nights, What's Love Got To Do With It, Peter Pan 
Singer/Group: Luther Vandross 
Book: Little Earthquakes, Coldest Winter Ever & Maid
Sports: Softball, Volleyball & Football
Team: Denver Broncos
Hobbies: Traveling, Foodie, Music & Technology
Place: Anywhere Warm, Bora Bora, Bali, St. Barts
Restaurant: I'll try anything once, Capital Grille & Gloria's
Food: Queso, BBQ, Hamburgers & Lobster/Crab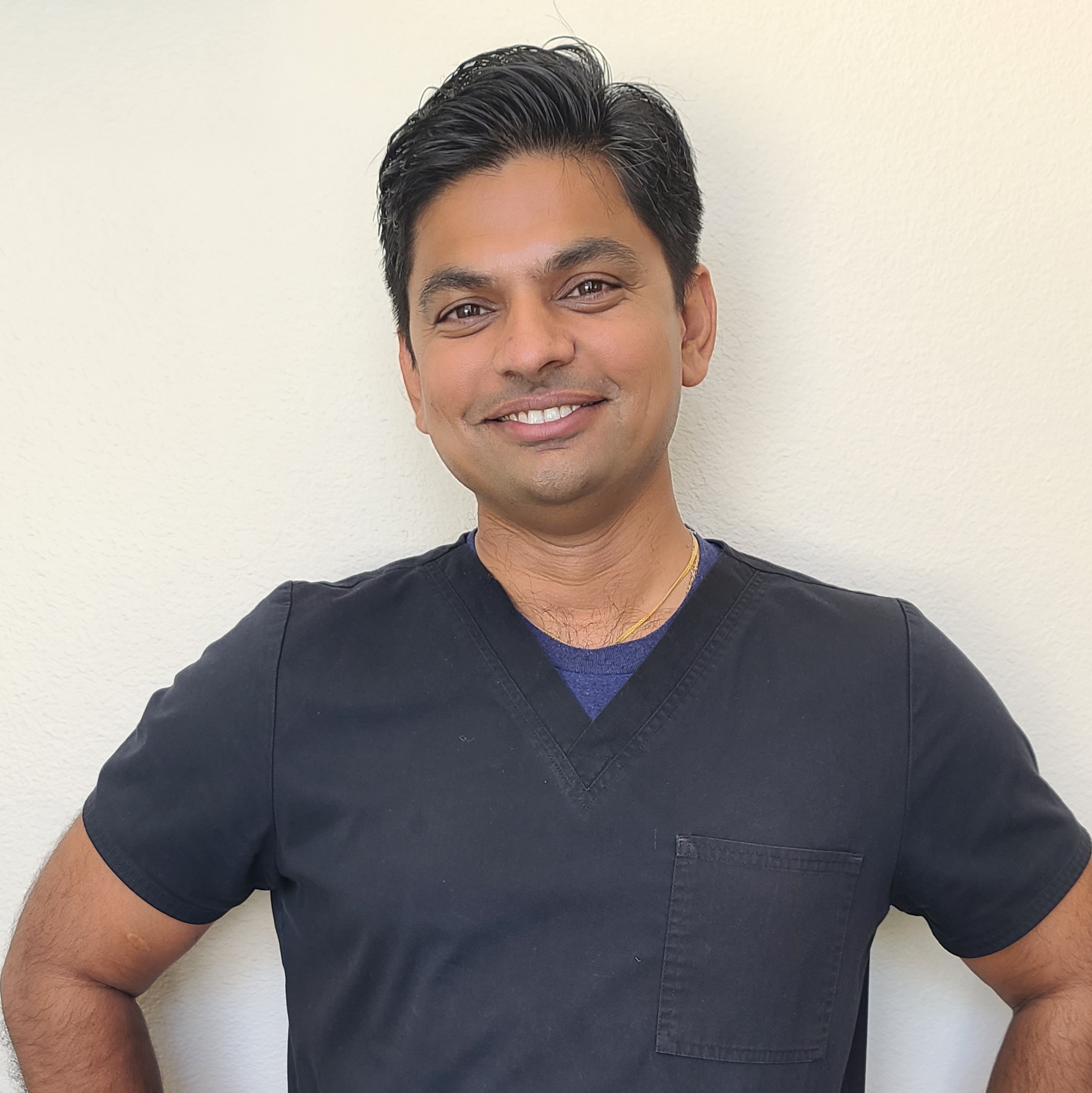 Co- Owner, Doctor of Physical Therapy
Sanket is full of passion and loves to share and educate his patients, ask him all the questions and he will talk your ear off! He is a doting husband (to Niti Vyas our other owner!) and father to two little girls. Outnumbered at work and at home his favorite hobby is traveling, learning about other cultures and beliefs is one of his favorite things to do!
Doctor Sanket is pronounced 🌞 Sun + 😼 Cat. Suncat.
Ask him how he got into this profession, it is an interesting story!
Qualifications: Doctor of Physical Therapy
Lives in: Carrollton, TX
Born in: Ahmedabad, India
Favorite
TV Show: Friends
Film: Always changing, so many new shows all of the time!
Singer/Group: A R Rehman
Celebrity: Depends on the film
Book: Rich Dad Poor Dad
Sports: Volleyball/ American Football 🏐
Team: Not decided yet
Hobbies: Traveling, playing chess, watching good movies
Place: Home Sweet Home 🏠
Restaurant: Depends on his mood
Food: Depends on his Mood
Vacation Spot: Cancun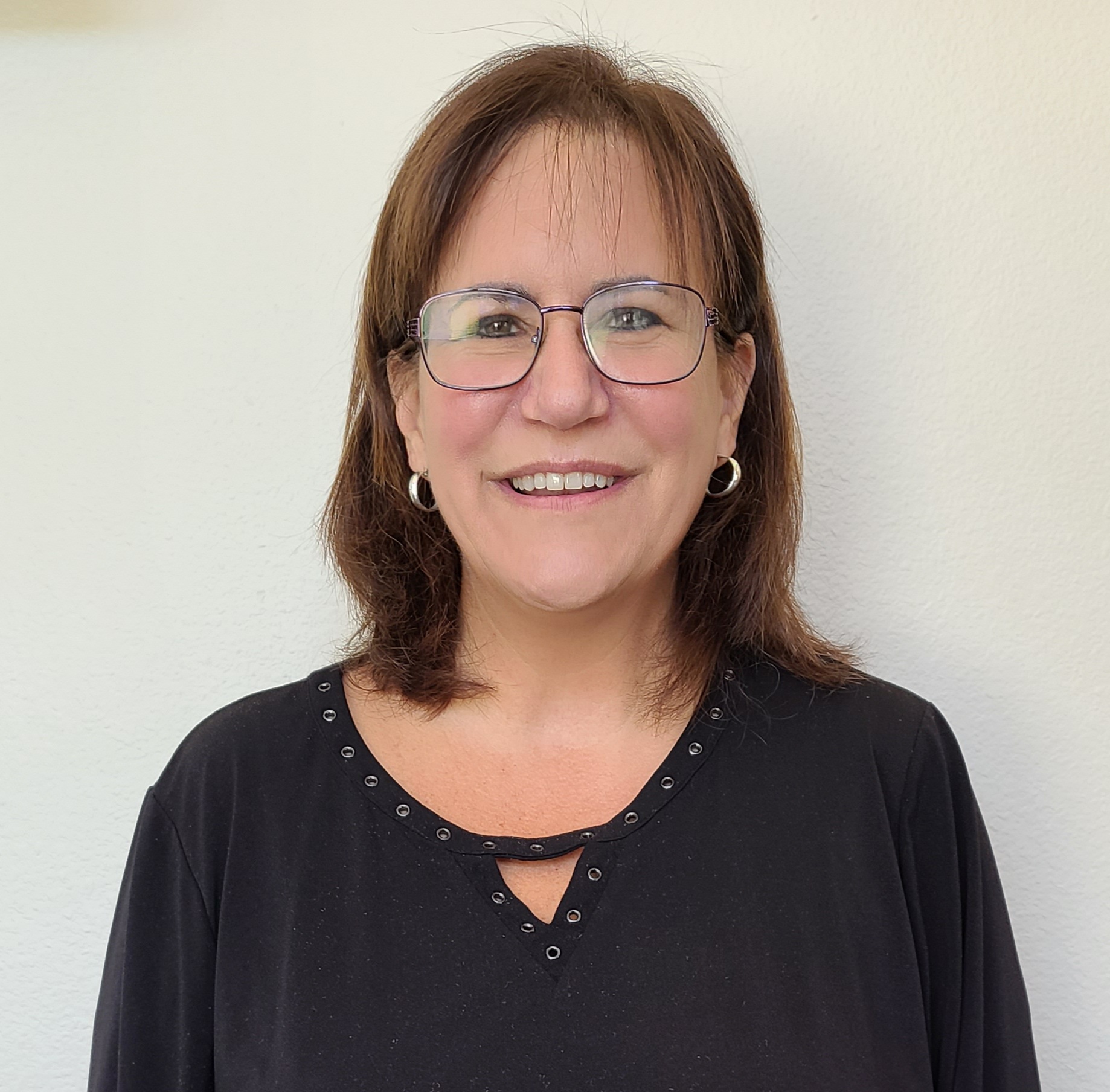 Chelsea actually started out as a patient here at Sure Cure, she loved coming here so much she turned it into a job! She is our "Mother Hen" and is always looking out for all of us and going that extra mile. Chelsea is a mother to a happily married son and daughter. Her daughter made her a grandmother and in Chelsea's off days she gets to spend her days being Grandma. Chelsea has an associates degree from Dallas Christian College and is a certified medical coder.
Ask Her about being a cancer survivor, and go get your colonoscopy!
Qualifications: Associates degree in secretarial science, medical coder certificate
Lives in: Carrollton, TX
Born in: Orange, TX
Favorite
TV Show: So hard to choose! The Mandalorian 🌑
Film: The Titans or just about any chick flick
Singer/Group: Karen Carpenter
Celebrity: Sandra Bullock
Book: Hunger Games, Twilight Saga, Harry Potter Series
Sports: Baseball ⚾
Team: Texas Rangers, Houston Astros, Texas Aggies
Hobbies: Reading books, traveling with the family
Place: Wherever family is!
Restaurant: Rosas and Chili's
Food: Mexican
Vacation Spot: Outer Banks or Grand Canyon
Supreet has been an Occupational Therapist since 2016. She received a combined Bachelor's/Master's degree in Occupational Therapy in New York. She lived in New York for most of her life and could talk your ear off about the best things to do and see in NYC.
Supreet loves to hear about people's lives and is an amazing listener.
Qualifications: OTR/L
Lives in: Prosper, TX
Born in: New York, NY
Favorite
TV Show: Breaking Bad
Film: Gully Boy
Singer/Group: The Weeknd
Hobbies: Hiking, biking, baking, cooking, shopping & traveling 🛍️
Place: NYC
Restaurant: Jonny's Pizza
Food: Pizza 🍕
Vacation Spot: Bali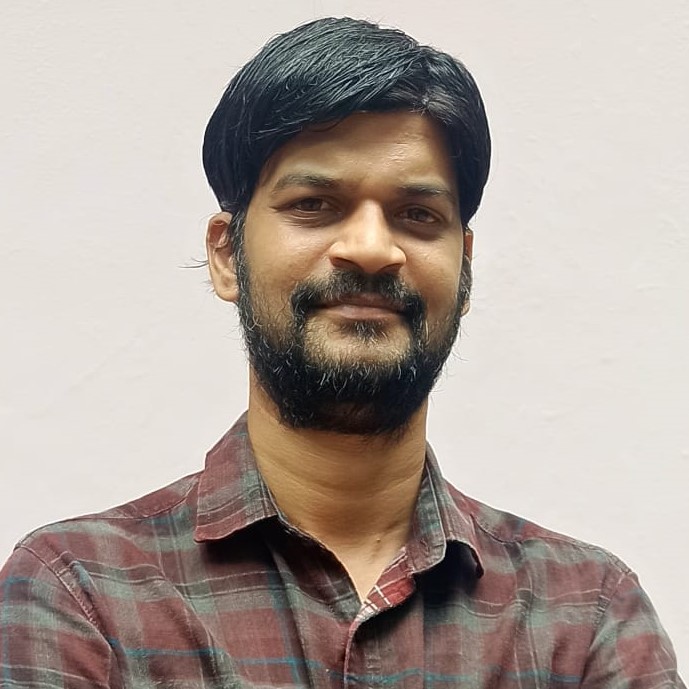 Steve Jones (Subramanian)
Steve has a bachelor's degree in Marketing Management that he received in his current town Kerala, India. He has over 15 years of experience in the U.S. Medical Billing industry and we feel lucky to have him! After work Steve loves to spend time with his rambunctious three year old son during family time and reading and watching Action films and books.
Ask Steve all about Southern India, he loves to educate others on his home town and all of the wonderful places to visit, you'll have a hard time resisting a trip afterwards!
Qualifications: Bachelor's Degree in Marketing Management
Lives in: Kerala
Born in: TamilNadu
Favorite
TV Show: Any Action Series 💪
Film: The Terminator Franchise
Singer/Group: Hariharan
Celebrity: MJ
Book: The Alchemist
Sports: Cricket and Badminton
Team: CSK
Hobbies: Listening to music, watching movies, and reading books
Place: Lakshadweep
Restaurant: Couldn't pick a favorite, he would love to eat everywhere!! 🍲
Food: Curd rice & Biriyani
Vacation Spot: Caribbean
4541 N.JOSEY LN. SUITE 130 CARROLLTON TX 75010
Sonoma House 2048 E Hebron Parkway Carrollton, Texas 75007
Info@surecurewellness.com
<!-- Global site tag (gtag.js) - Google Analytics --><!-- [et_pb_line_break_holder] --><script async src="https://www.googletagmanager.com/gtag/js?id=UA-149954977-1"><!-- [et_pb_line_break_holder] --></script><!-- [et_pb_line_break_holder] --><script><!-- [et_pb_line_break_holder] --> window.dataLayer = window.dataLayer || [];<!-- [et_pb_line_break_holder] --> function gtag(){dataLayer.push(arguments);}<!-- [et_pb_line_break_holder] --> gtag('js', new Date());<!-- [et_pb_line_break_holder] --><!-- [et_pb_line_break_holder] --> gtag('config', 'UA-149954977-1');<!-- [et_pb_line_break_holder] --></script>
Physical Therapy
9:00  am       To        6 pm Mon-Fri
Massage Therapy
---
10:00 am      To         6 pm   Mon-fri