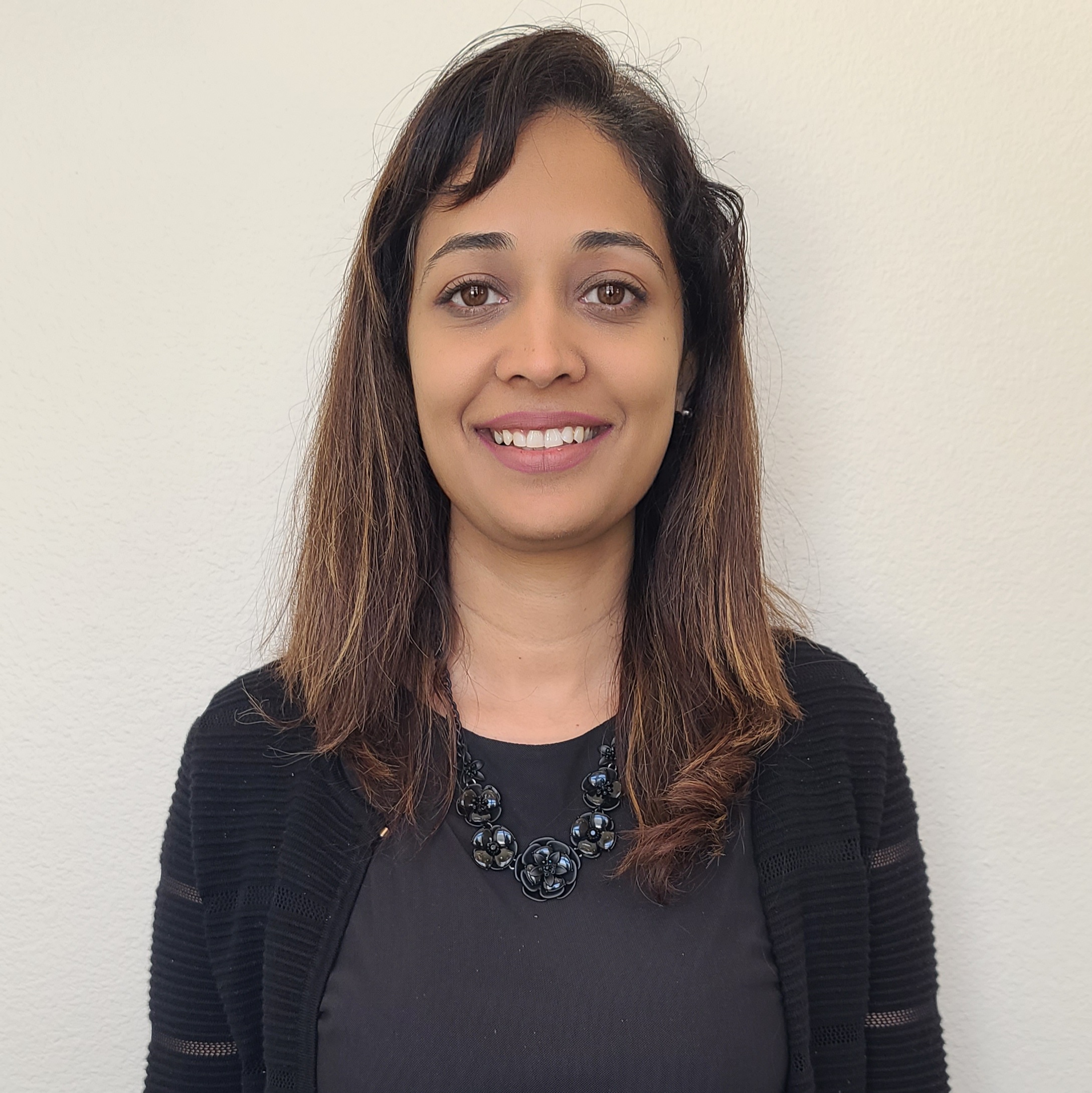 Co-Owner, Doctor of Physical Therapy
Niti has her doctorate of Physical Therapy and is the Co- Owner of Sure Cure Therapy & Wellness with her husband Doctor Sanket Vyas. She was the former Program Manager at Sunrise Assisted Living and has been working as a Physical Therapist since 2006. Niti is the mother of two little girls and loves art, yoga, reading, and to travel. Niti can quote all of her favorite songs and films so do not even try to compete at Bollywood Trivia Night! Doctor Nirzari goes by Niti, pronounced NeeTee.
Ask her where you can find a Steal of a Deal around town, Niti is our resident deal hunter and has all of the best tips.
Qualifications: Doctorate of Physical Therapy
Lives in: Carrollton, TX
Born in: Ahmedabad, India
Favorite
TV Show: Jane the Virgin, White Collar, Friends. Anything 🕵️ and 🎭
Film: Chupke Chupke, Main pyar Miya, DDLJ
Singer/Group: A R Rehman
Book: Atomic Habits, 1 Page Marketing
Hobbies: Traveling, Reading, Oil Painting
Place: Take me to the water, lake beach she does not care!
Restaurant: Any Lakeside restaurant with an outdoor patio and a nice view 🏞️
Food: Paavbhaji, Indo Chinese noodles, Eggplant permigiana, Dry Gobi manchurian
Vacation Spot: Yet to see it! So many to explore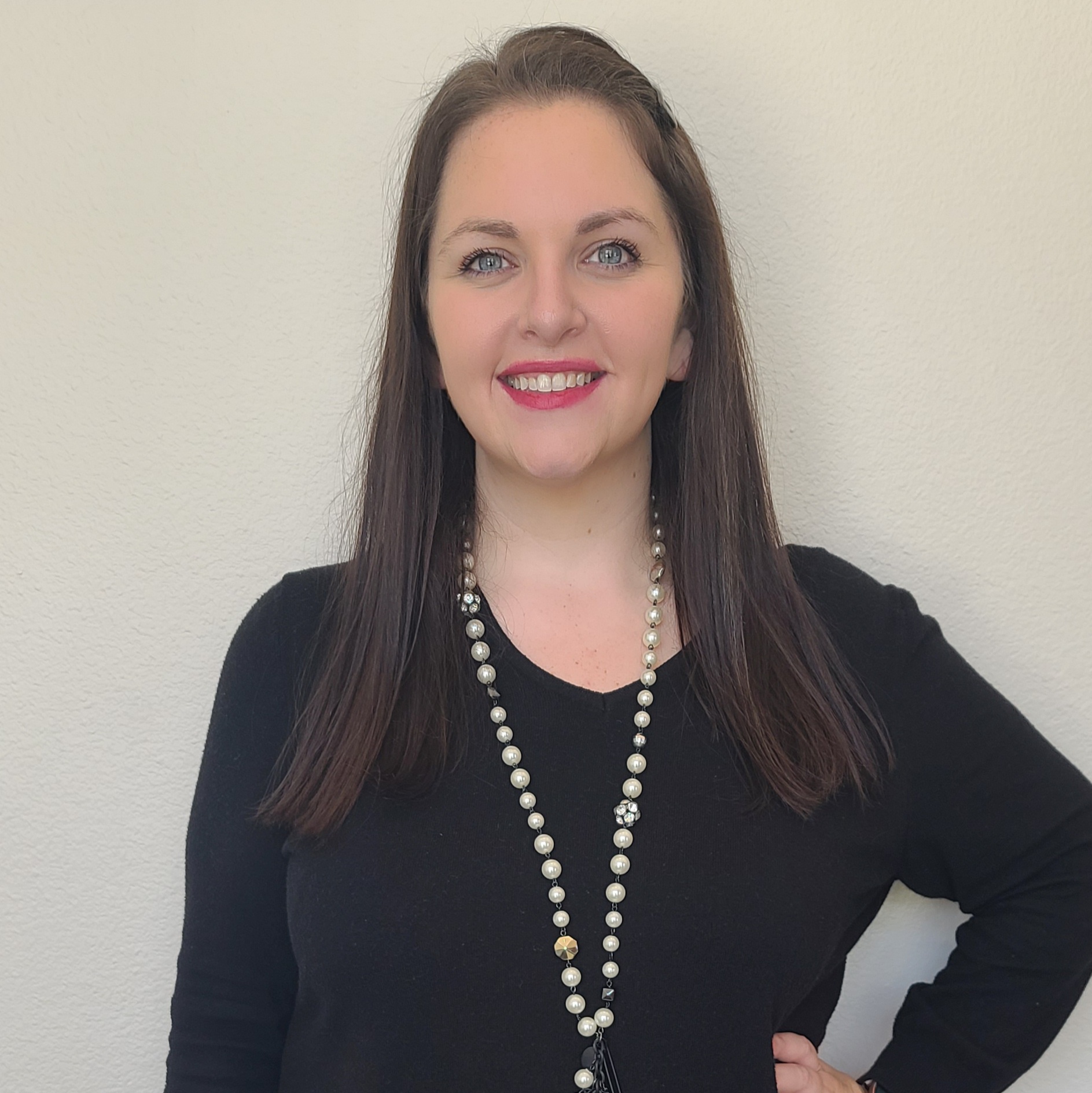 Allyson is the very first face you see when you walk through the doors at Sure Cure. In her role as office manager she will be your go-to for all the fun stuff like paperwork, insurance, and scheduling. Thankfully, she is a sweetheart so you will be in good hands. Her friends all call her Ally but she will answer to both Ally & Allyson. She also answers to Mommy these days as the mother of a fun loving toddler girl. A Texas transplant, Allyson grew up moving around the US but has called Texas home for the last seven years.
Ask Ally about her favorite DC spot, growing up metro hopping means she knows all the secrets of our Nation's capital.
Qualifications: Music Education 🤷‍♀️
Lives in: Dallas, TX
Born in: Fairfax, VA
Favorite
TV Show: Dexter 🩸
Film: The Boondock Saints
Singer/Group: Nora Jones
Celebrity: I don't follow Celebrities 😅
Book: Eragon
Sports: I tune in for the Superbowl and that is about it
Team: Obligatory "Dallas Cowboys of course!"
Hobbies: Crafting! cricuting, knitting, hosting, doing dip nails at HOME
Place: There's no place like home
Restaurant: Kura the Revolving Sushi Bar
Food: Fancy Pizza
Vacation Spot: Cruises of ANY kind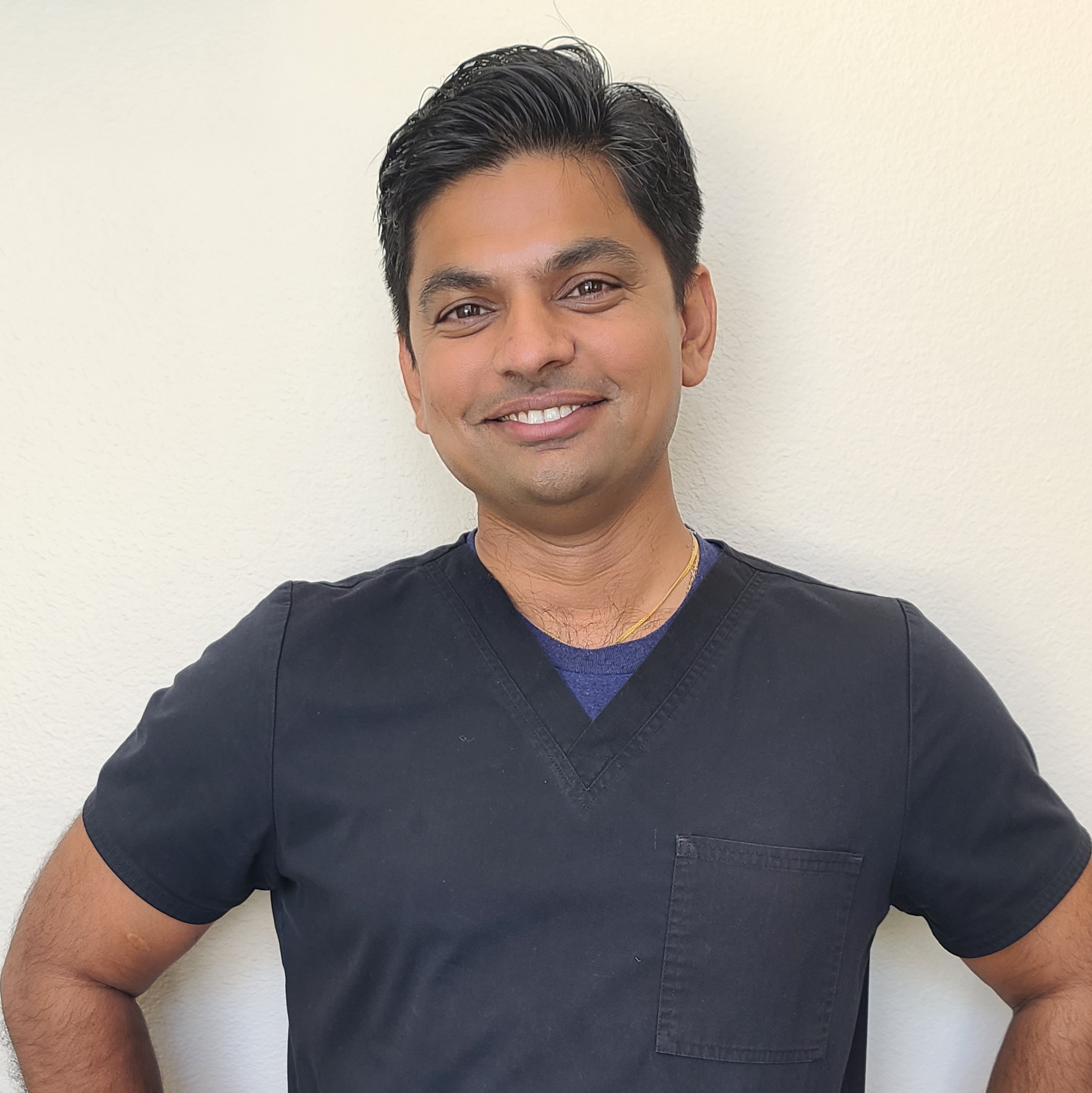 Co- Owner, Doctor of Physical Therapy
Sanket is full of passion and loves to share and educate his patients, ask him all the questions and he will talk your ear off! He is a doting husband (to Niti Vyas our other owner!) and father to two little girls. Outnumbered at work and at home his favorite hobby is traveling, learning about other cultures and beliefs is one of his favorite things to do!
Doctor Sanket is pronounced 🌞 Sun + 😼 Cat. Suncat.
Ask him how he got into this profession, it is an interesting story!
Qualifications: Doctor of Physical Therapy
Lives in: Carrollton, TX
Born in: Ahmedabad, India
Favorite
TV Show: Friends
Film: Always changing, so many new shows all of the time!
Singer/Group: A R Rehman
Celebrity: Depends on the film
Book: Rich Dad Poor Dad
Sports: Volleyball/ American Football 🏐
Team: Not decided yet
Hobbies: Traveling, playing chess, watching good movies
Place: Home Sweet Home 🏠
Restaurant: Depends on his mood
Food: Depends on his Mood
Vacation Spot: Cancun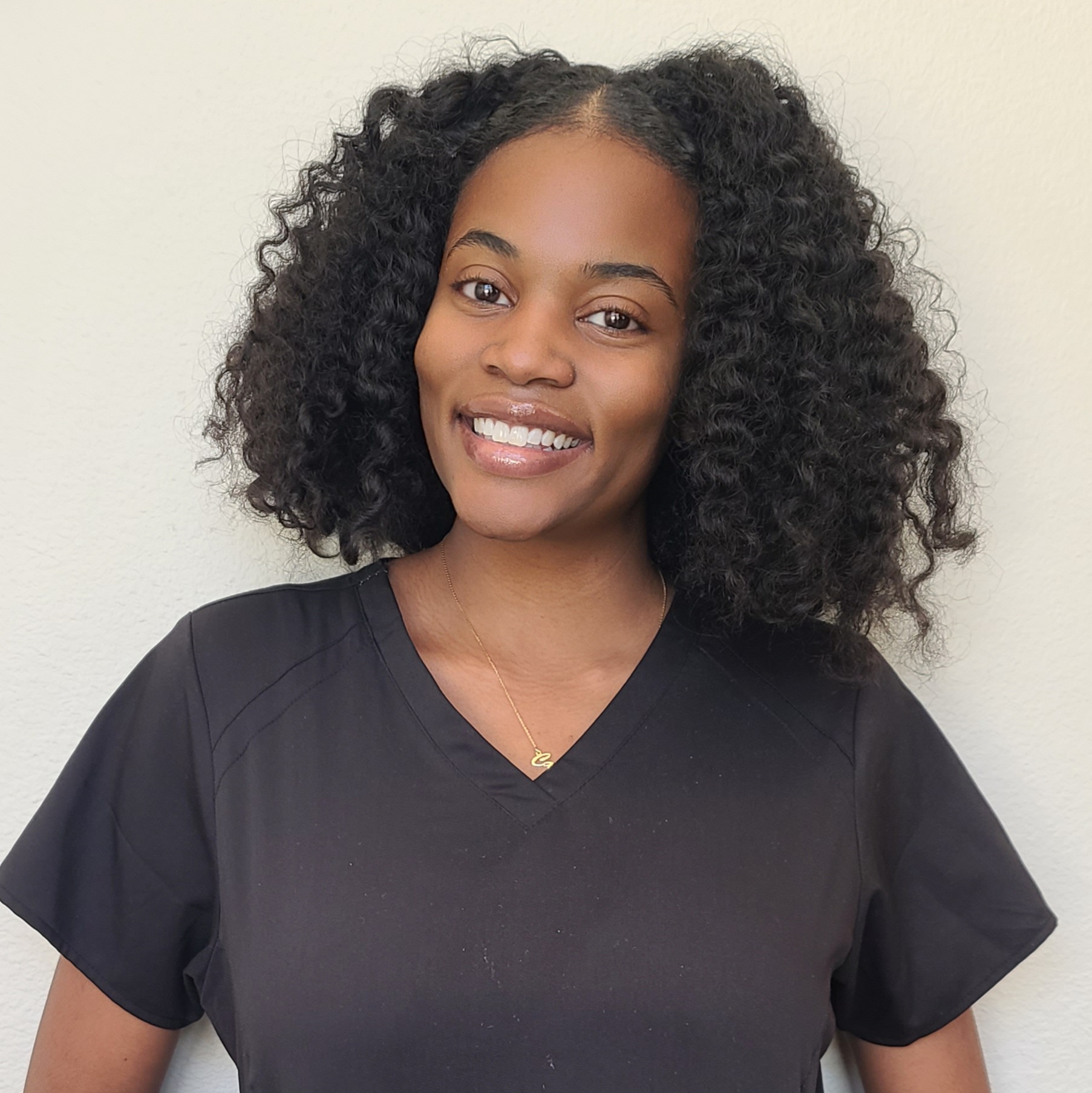 Physical Therapist Assistant
Caleh is a Texas girl and currently lives in and grew up in Arlington, Texas. She received her Bachelor's degree from Texas Woman's University and her PTA License from Tarrant County College.
While she may be introverted by nature you would never guess it as she absolutely loves working with people.
Caleh is pronounced "Kayla"
Ask Her about her latest reality TV binge! This girl has seen them all from America's Next Top Model to The Amazing Race, she can also name all of the Real Housewives but we won't get into that.
Qualifications: Physical Therapist Assistant
Lives in: Arlington, TX
Born in: Arlington, TX
Favorite
TV Show: The Office/ Anything murder Mystery/ Anything Reality TV
Film: Grease, The Avengers Infinity Wars, The Notebook
Singer/Group: Rihanna
Celebrity: Rihanna and Barack Obama
Book: No favorite, enjoys anything Murder Mystery
Sports: Football
Team: Dallas Cowboys⭐
Hobbies: Trying new restaurants, traveling, & spending time outdoors
Place: Food + Good weather = favorite place
Restaurant: Taco la Baquenta, Sushi Axiom & Chili's
Food: Street Tacos and Chocolate Chip Cookies
Vacation Spot: Anywhere with a Beach 🏖️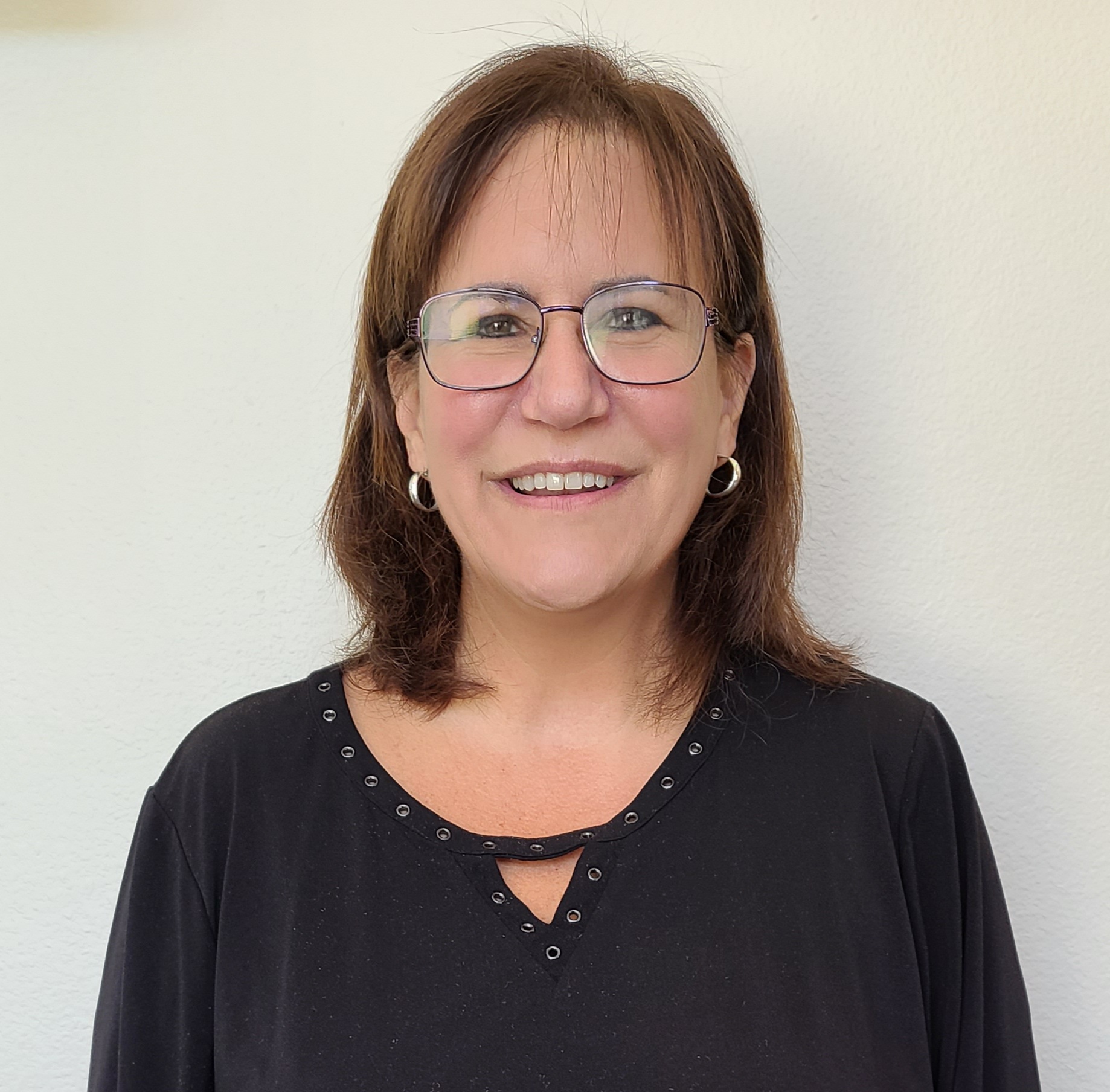 Chelsea actually started out as a patient here at Sure Cure, she loved coming here so much she turned it into a job! She is our "Mother Hen" and is always looking out for all of us and going that extra mile. Chelsea is a mother to a happily married son and daughter. Her daughter made her a grandmother and in Chelsea's off days she gets to spend her days being Grandma. Chelsea has an associates degree from Dallas Christian College and is a certified medical coder.
Ask Her about being a cancer survivor, and go get your colonoscopy!
Qualifications: Associates degree in secretarial science, medical coder certificate
Lives in: Carrollton, TX
Born in: Orange, TX
Favorite
TV Show: So hard to choose! The Mandalorian 🌑
Film: The Titans or just about any chick flick
Singer/Group: Karen Carpenter
Celebrity: Sandra Bullock
Book: Hunger Games, Twilight Saga, Harry Potter Series
Sports: Baseball ⚾
Team: Texas Rangers, Houston Astros, Texas Aggies
Hobbies: Reading books, traveling with the family
Place: Wherever family is!
Restaurant: Rosas and Chili's
Food: Mexican
Vacation Spot: Outer Banks or Grand Canyon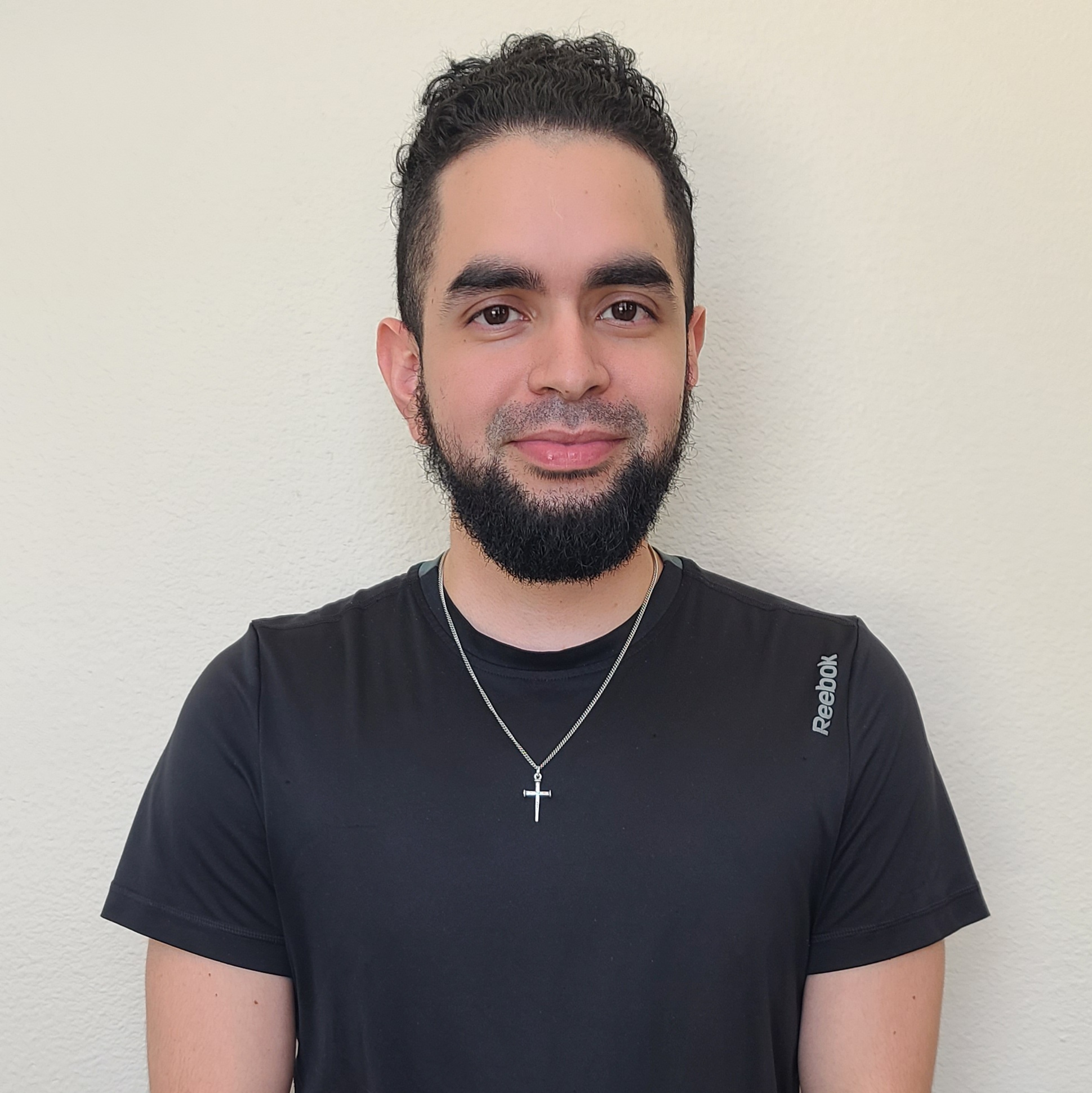 Physical Therapist Assistant
Gabriel or "Gabe" for short is our jokester, he will keep you laughing, that is for sure. He is originally from Honduras but has lived in Texas for 24 years. He grew up around sports and that was a huge reason he decided to pursue a career in Physical Therapy. Gabe's part time job is "Foodie" so be sure to tell him your favorite restaurant he will want to hit it up.
Ask him all about his family, it's a big one.
Qualifications: Physical Therapist Assistant
Lives in: Kaufman, TX
Born in: Honduras
Favorite
TV Show: Breaking Bad
Film: The Warriors
Singer/Group: Emarosa
Celebrity: Chris Pratt
Book: Where the Red Fern Grows
Sports: Football and Soccer
Team: Steelers and Argentina
Hobbies: Working on cars and going to concerts 👨‍🎤
Place: Anywhere with Good Company
Restaurant: The Cheesecake Factory 🥮
Food: Fried Plantains
Vacation Spot: Anywhere tropical preferably with a waterfall or a beach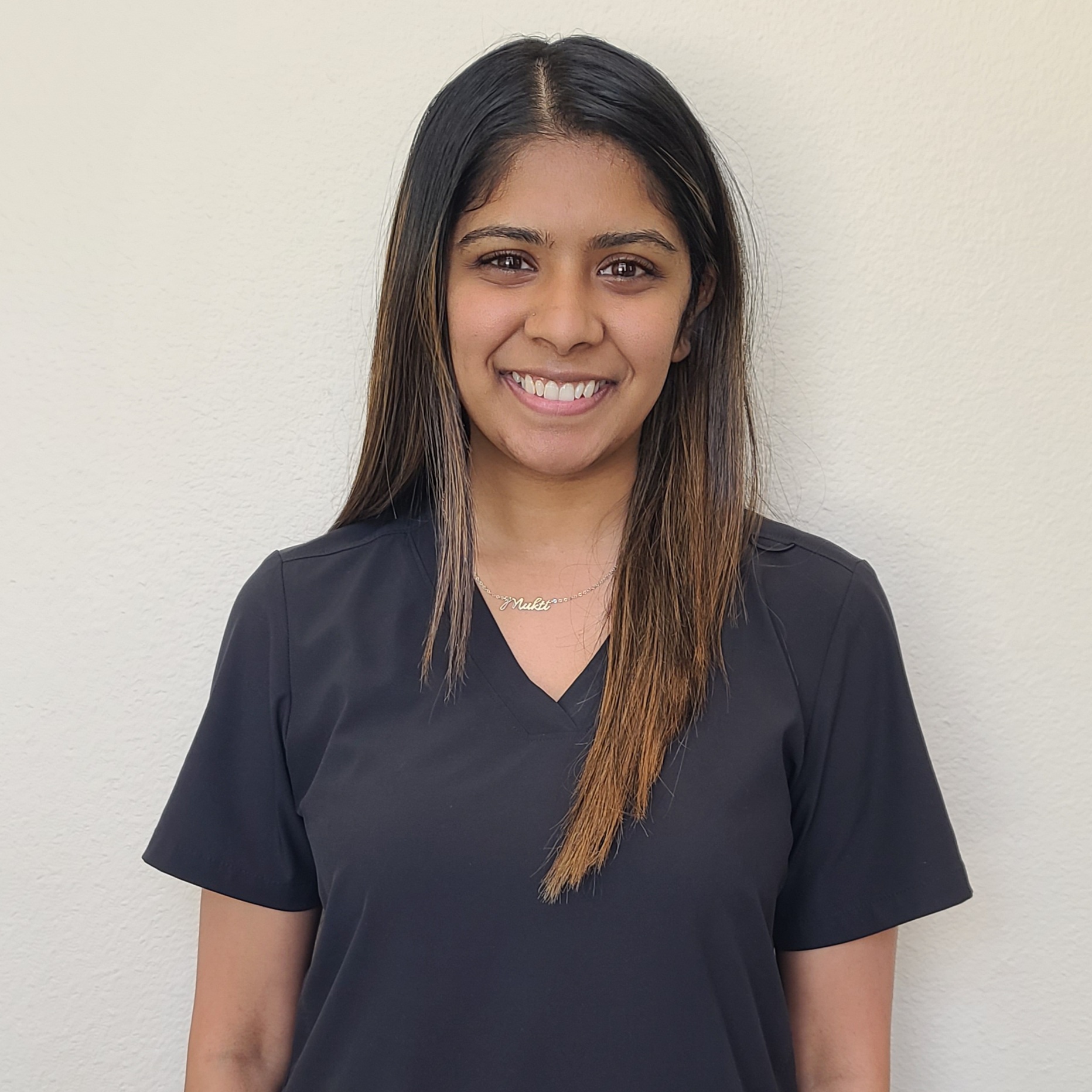 Mukti is a born and bred Texan and plans to stay here for as long as she can! She hopes to travel soon to learn and see all the different places all over the United States. She is in school RIGHT NOW at UT Arlington working towards becoming a Physical Therapist herself (we are incredibly proud).
Ask her about her love for tik tok. She can teach you the latest Tik Tok dance while she is at it 🤳🏽
Qualifications: Senior at UTA
Lives in: Coppell, TX
Born in: Beeville, TX
Favorite
TV Show: New Girl
Film: Grown Ups
Singer/Group: Luke Combs
Celebrity: Kylie Jenner 👄
Book: Milk and Honey
Sports: Basketball
Team: Dallas Mavericks
Hobbies: Watching tik tok
Place: My house
Restaurant: Chuys
Food: Anything Tex Mex 🌮
Vacation Spot: Cancun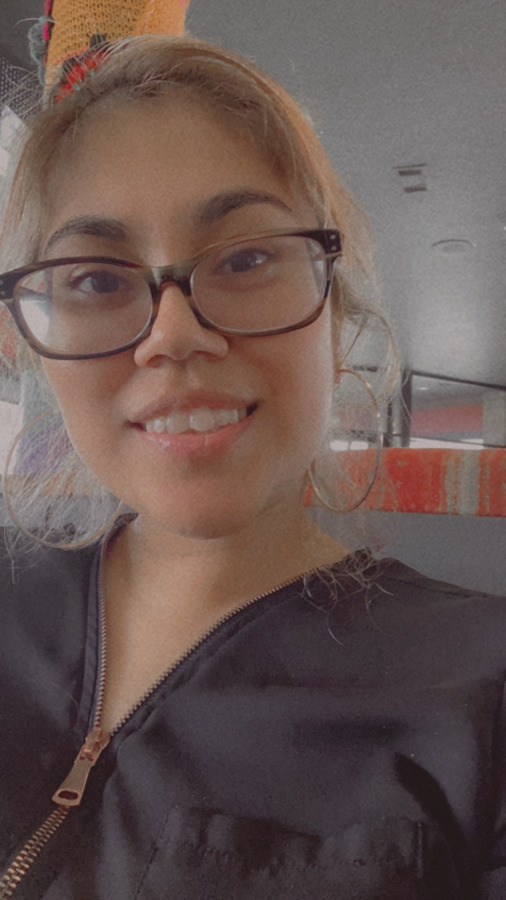 Krestal has been a licensed Massage Therapist since 2017! She is certified and licensed in just about every massage you can think of and has worked in Physical Therapy clinics as well as Chiropractic offices for years she knows how to work all of those Therapeutic musts. Krestal is a mother to one little boy and girl with another on the way! 🤱
Qualifications: LMT
Lives in: Carrollton, TX
Born in: Dallas, TX
Favorite
TV Show: Greys Anatomy
Film: Twilight 🧛
Singer/Group: Toni Braxton
Book: Twilight Saga 🧛
Sports: Ice Skating
Team: Cowboys ⭐
Hobbies: Dance
Place: Spain
Restaurant: Menas
Food: Hot wings
Vacation Spot: San Antonio
Supreet has been an Occupational Therapist since 2016. She received a combined Bachelor's/Master's degree in Occupational Therapy in New York. She lived in New York for most of her life and could talk your ear off about the best things to do and see in NYC.
Supreet loves to hear about people's lives and is an amazing listener.
Qualifications: OTR/L
Lives in: Prosper, TX
Born in: New York, NY
Favorite
TV Show: Breaking Bad
Film: Gully Boy
Singer/Group: The Weeknd
Hobbies: Hiking, biking, baking, cooking, shopping & traveling 🛍️
Place: NYC
Restaurant: Jonny's Pizza
Food: Pizza 🍕
Vacation Spot: Bali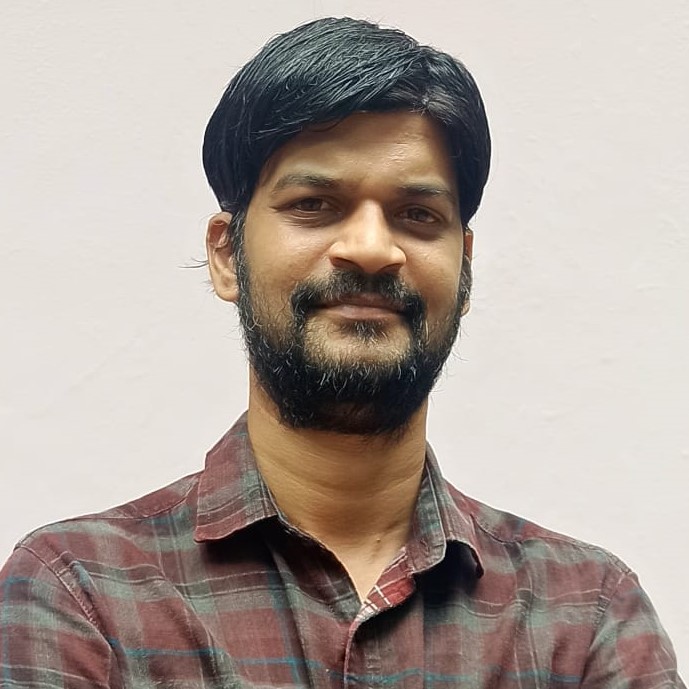 Steve Jones (Subramanian)
Steve has a bachelor's degree in Marketing Management that he received in his current town Kerala, India. He has over 15 years of experience in the U.S. Medical Billing industry and we feel lucky to have him! After work Steve loves to spend time with his rambunctious three year old son during family time and reading and watching Action films and books.
Ask Steve all about Southern India, he loves to educate others on his home town and all of the wonderful places to visit, you'll have a hard time resisting a trip afterwards!
Qualifications: Bachelor's Degree in Marketing Management
Lives in: Kerala
Born in: TamilNadu
Favorite
TV Show: Any Action Series 💪
Film: The Terminator Franchise
Singer/Group: Hariharan
Celebrity: MJ
Book: The Alchemist
Sports: Cricket and Badminton
Team: CSK
Hobbies: Listening to music, watching movies, and reading books
Place: Lakshadweep
Restaurant: Couldn't pick a favorite, he would love to eat everywhere!! 🍲
Food: Curd rice & Biriyani
Vacation Spot: Caribbean